ALL INformed: Speaking About Consent
What's consent? Do you have the Code of Student Conduct definition memorized? Or do you understand that asking for consent is no more complicated than asking for a cup of tea or using a cell phone? Knowing what constitutes consent is essential, but consent is just the start of the conversation of sex and respect for your partner.



As Jameela Jamil wrote, obtaining consent should not be the gold standard; consent should be the "basic foundation" for something that people enter into as equals. This month, we explore the idea of consent: it's not sexy, it's just the start.
The Well for Health Promotion Launches Consent Workshop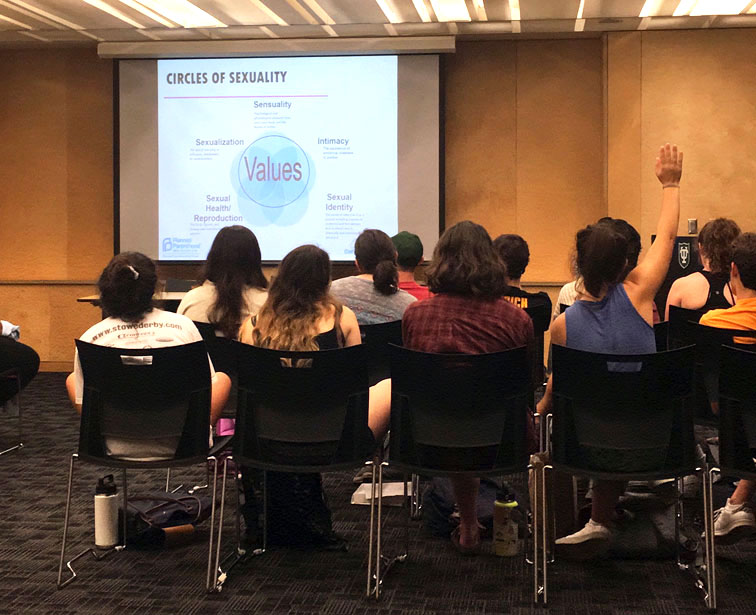 The Well for Health Promotion (commonly referred to as The Well) is an office within Tulane Campus Health that provides resources, programs, and services that help Tulane students make healthy choices. Focusing on primary prevention-based initiatives, The Well addresses the following health topics: Alcohol and Other Drugs, Sexual Health, Sleep, Stress, and Sexual Violence Prevention.



Each year, The Well's Tulane Peer Health Educators (TUPHEs) conduct over 200 workshops that provide education and risk reduction strategies addressing these common health issues for college students. In the 2017-2018 academic year, over 2,000 students participated in TUPHE-led workshops. To expand sexual violence prevention and sexual health program offerings, The Well is introducing a variety of new workshops and trainings in the 2018-2019 academic year. The first of these new workshops focuses on consent education.



Throughout October, The Well piloted a 60-minute consent workshop, The Consent Conversation, with TIDES first-year student seminar courses. This workshop addresses a critical element of consensual sex—communication. Utilizing a sex-positive, values-based framework, workshop facilitators talk students through the multi-facets of consent, including: what consent language can sound like and look like, how to negotiate personal desires and preferences, how to respond to rejection, and how alcohol and other substance use impact sexual decision-making. Tulane Peer Health Educators will begin facilitating the consent workshop in the early spring '19 semester.



To request The Consent Conversation among other health education programs facilitated by The Well, complete the workshop request form.
Researcher to Examine LGBTQ+ Sexual Violence at Tulane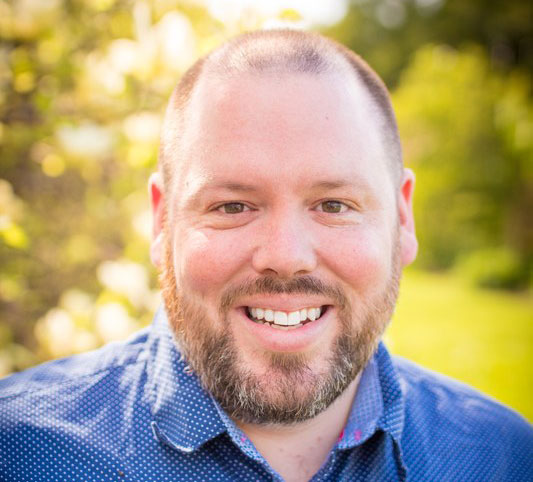 Daniel Tillapaugh, PhD, will be working with students, staff, and faculty to explore LGBTQ+ student experiences with sexual violence. Dr. Tillapaugh will be visiting campus next month and next semester to meet with key stakeholders and conduct focus groups and interviews with students.
Dan Tillapaugh is an assistant professor and chair in the Department of Counselor Education at California Lutheran University, where he primarily teaches in the Counseling and College Student Personnel Program. He is pleased to be working with the Tulane community as a consultant and evaluator to understand Tulane's LGBTQ+ students' experiences and perceptions of sexual violence to make direct action and change to improve the lives and well-being of LGBTQ+ students on-campus. As a White queer cisgender man and sexual violence survivor himself, Dan centers his work using an intersectional lens to understand the ways in which race, gender, sexuality, and other social identities, through interlocking systems of power, privilege, and oppression, play a role in understanding sexual violence prevention and response efforts.
His recent research has investigated the experiences of transgender and cisgender men who have experienced sexual violence in higher education within the last decade as well as college men who have served as sexual violence prevention peer educators on their campus. Prior to becoming a faculty member, Dan worked as a student affairs administrator for over a decade at various colleges and universities in the United States. He welcomes the opportunity to connect with you during one of his upcoming campus visits, but also would be happy to connect online. You can reach him at dan.at.tulane@gmail.com.
On Consent: Chelsey Whynot

Second-Year Law Student and Title IX Legal Extern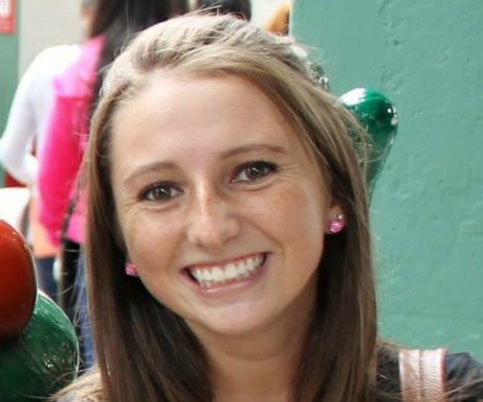 As a young woman, I feel very grateful to be living in a society that is evolving towards valuing and demanding consent. It was not too long ago that consent was rare or nonexistent in sexual relationships – both in personal interactions as well as in the media that we consumed. Growing up, I watched numerous romantic comedies in which the culminating scene was the male protagonist, finally realizing what he belonged with the female protagonist (be it Hillary Duff in A Cinderella Story or Kate Hudson in How to Lose a Guy in 10 Days), chasing to get his girl and ultimately grabbing her and sweeping her into a romantic embrace. Now, while it is not my belief that every spontaneous romantic gesture requires consent, the point is that we were conditioned to believe that consent is neither romantic nor practical.



Now, we are working towards creating a society that values consent and understands the importance of it in any sexual relationship, be it romantic or otherwise. We are striving toward a common understanding that consent is a vital aspect of a healthy relationship. To me, consent is an expression of respect and consideration for one's partner. It ensures safety and comfort in any sexual relationship. It is the most important building block in building a healthy partnership and relationship.
Faculty Spotlight: Gretchen Clum
In each issue, we will feature the scholarship and leadership of one of the many Tulane faculty members working on issues of sexual violence.
Tulane's New Violence Prevention Institute Fights Violence Locally and Globally
The spring, Tulane launched its new Violence Prevention Institute to bring together experts from across campus. Researchers with the Violence Prevention Institute are collaborating across disciplines to understand the causes of violence and how we can best prevent various forms of violence from child maltreatment to intimate partner violence and sexual assault. Faculty such as Dr. Gretchen Clum of the School of Public Health, who is featured in this issue of the All In newsletter, have analyzed what sexual violence looks like on college campuses, including at Tulane. Other faculty are engaging in research around treatment for perpetrators of violence, trauma-informed care, and much more. Learn more about Tulane's Violence Prevention Institute here.



Dr. Gretchen Clum Researches Sexual Violence at Tulane and Beyond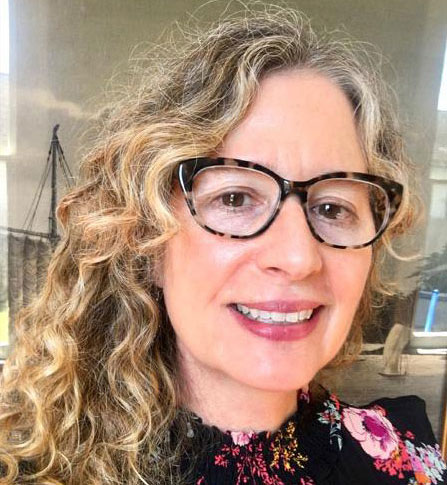 I am a faculty member in Global Community Health and Behavioral Sciences at Tulane School of Public Health and Tropical Medicine. I have worked in the area of violence prevention for about 20 years. In my earlier research, I studied how experiences of trauma and sexual violence lead to poor mental health and physical health outcomes. I also did intervention research to reduce PTSD symptoms.  I worked with HIV+ young women to understand how abuse leads to sexual risk behavior and affects adherence to HIV care.

 

We are currently working on several projects related to sexual violence. With my graduate student, Komal Brown, we are writing a manuscript that used data collected from the Tulane Reading Project in 2016, which focused on a book called "Asking for It: The Alarming Rise of Rape Culture—and What We Can Do About It" by Kate Harding. We were interested in whether reading a book that provided education and insights into sexual violence and rape culture would shift attitudes about sexual violence.  Preliminary results suggest that beliefs in rape myths, which we know are associated with blaming sexual assault survivors, and perpetrating of sexual violence, were reduced after reading the book.  This kind of low cost, population level intervention could be one strategy to reduce risk for sexual violence, increase knowledge about sexual violence and address common misconceptions, and potentially increase empathy for survivors.

 

Another study that we a have completed data collection for is a pilot study of mindfulness training to reduce the risk for revictimization in young women who have experienced sexual misconduct in childhood or adolescence. This study was conducted with financial support from the Lavin Bernick Faculty Grants. The study, called "Cultivating Life Skills and Mindfulness" or "CALM" for short, asked study participants to participate in a series of mindfulness training sessions offered by Campus Health. The rationale for mindfulness training is that positive coping strategies such as mindfulness and increased emotion regulation might bolster protective factors that are associated with reducing risk. The mindfulness group will be compared to a control group to see if those receiving mindfulness training are at lower risk for additional experiences of sexual misconduct over a three-month period. We will also examine whether those receiving mindfulness training are different than the control group in terms of alcohol consumption, coping style and mental health symptoms.

 

I worked with the Sexual Violence Prevention and Education Coalition (the precursor to the Coalition to Stop Sexual Violence), Sally Kenney and Laura Wolford of the Newcomb College Institute, Meredith Smith, Tania Tetlow, Jessica Shedd and Nick Fears to bring a sexual misconduct climate survey to Tulane. We chose the ARC3 instrument to assess sexual misconduct at Tulane, and I did data analysis for the project. We have ongoing research with this survey, and are using the information gathered to inform policy and prevention projects at Tulane.

 

I have several projects underway with undergraduate students studying public health. Ryan Herrschaft is taking the lead on an in-depth analysis of Tulane's Sexual Misconduct Survey to explore LGBTQ+ experiences of sexual violence.  Lauren Mann is conducting research to see how a hospital based "No Hit Zone" policy affects attitudes toward corporal punishment in caregivers. And Alex Jaouiche is about to start a study looking at the impact of police raids on the health and wellbeing of female sex workers in New Orleans.  All of these projects are addressing important health disparities in highly vulnerable populations.
I am also faculty member in the Violence Prevention Institute, directed by Dr. Cathy Taylor and Alex Lopez, which is a newly founded institute housed at the School of Public Health that focuses on violence prevention in the region. I also teach a public health class called "Public Health Approaches to Sexual Violence."  Moving forward, we hope to continue to conduct violence related research with an aim toward preventing experiences of violence and improving outcomes for those who experience violence.
What We're Reading: Disability and Consent
While research on sexual violence on college campuses has been increasing in recent years, less attention has been paid to experiences of sexual violence among college students with disabilities. In a study focused exclusively on college students with disabilities, researchers found high rates of violence on one college campus and offered theories as to why students with disabilities may be at greater risk than their non-disabled peers. Similarly a recent AAU survey of sexual violence at universities noted that college students with disabilities experience rates of sexual assault over two times higher than their non-disabled peers1. Having a disability can affect a person's experience of consent. Sex education website Scarlet Teen offers great tips for navigating consent when you have a disability, as part of a larger series of articles on sex and disability.
Other Reads and Resources
Consent is necessary for any sexual encounter but doesn't necessarily ensure a positive or fulfilling sexual experience. Jaclyn Friedman urges us to go beyond getting basic consent and looks at communication and emotional literacy in sexual interactions in Sex & Consent: It's Time To Go Beyond The Rules.



A recent journal article summarizes research on LGBTQ+ intimate partner violence from the past few years. Read An Updated Review of the Literature on LGBTQ+ Intimate Partner Violence in the journal Current Sexual Health Reports.
Featured Event
Consent, Healthy Relationships, and Sexual Violence in the LGBTQIA Community

November 29, 12:00 p.m. - 1:00 p.m. | LBC Rm 202
Intended for an LGBT+ student audience, this presentation covers how to build healthy relationships, challenges around consent and relationships for LGBTQIA individuals, and how sexual violence impacts this oppressed community. Cosponsored by OGSD, The Well, and LaFASA (Louisiana Foundation Against Sexual Assault)

Lunch provided to first 20 student attendees
Upcoming Events
Title IX Student Note Writing Drop-In Workshop

Friday, December 7 10 a.m. - 5 p.m. | LBC Qatar Ballroom
Louisiana Sexual Assault Student Activist Conference

March 16, 2019, 9:00 a.m.- 6:00 p.m. | Xavier University